website connection test
I'm trying to streamline my blog posts to one single place. For people only interested in my blog they can view it here at makeupishaute.wordpress.com, but I would rather have people go straight to my website and access it there. I was able to import my… View Post shared via WordPress.com
Great Day St. Louis Post
I had such an amazing experience today! Great Day St. Louis asked me for my expertise on how to get a summer glow and I put together a short segment that would work for all women no matter their style.  I'm having issues posting the embedded segment but a click HERE to watch if you haven't seen it yet! Here are the products I used on the show: 1) Clarisonic  2) Clarisonic Opal 3)...
Tips to get GREAT Self Tanning Results!
A few things I fail to mention in my video (ahem.. it was 7:30am) are the following tips: -Always exfoliate before self tanning. I exfoliate every day with my Clarisonic but sometimes you need more than that. I would recommend something (for the face) like a St. Ives Apricot Scrub (low end) or Kate Somerville Exfolikate (high end) once or twice a week, or specifically before self tanning. If you...
Rockstar Inspired Smokey Eye in less than Ten...
Update: I noticed a bit of creasing after a few hours since I didn't put on an eyeshadow primer. I should have used the NARS Smudge Proof Eyeshadow Base as it is clear and won't change the look at all it will just keep from creasing.  Products used: MAC Mineralize Eye Cream Smashbox HD Concealer Dior Airflash Foundation Dior Powder Foundation Brush NARS Gilda Blush NARS Mambo...
Emma Stone on the cover of July Vogue- Get the...
The July cover of Vogue just leaked and needless to say Emma Stone is showing her rarely seen feminine side. As she is becoming more famous and transforming into a Hollywood leading lady, her style both fashion and beauty is quickly adapting as well. While the leaked pics aren't the highest resolution (as of today), I thought it would be nice to give some tips on how to recreate her...
My Top Ten MUST HAVES For This Summer!
1. Tinted Moisturizer (Nars Pure Radiant Tinted Moisturizer SPF30 PA+++) 2. Bright Lipstick (Schiap by Nars, Morange by MAC) 3. Shimmer Highlighter (Nars Copacabana 'Multiple') 4. Huge lashes! (YSL Faux Cils, Lancôme Hypnose, Diorshow Ecstase Mascara) 5. Fresh Scent (Jo Malone - Explore and find your own scent! Mine is 'Nectarine Blossom and Honey' layered with...
Get the Adele look!
5 tags
How to look like Lana Del Rey
Products used:  Nars Sheer Glow Foundation MAC Harmony Blush MAC Pure White Paint Pot (PRO) MAC Shadows in Saddle, Mystery MUFE Flash Color Palette MUFE Cream Eyeshadow in 15 MUFE Eyebrow Gel in 2 Sephora Eyebrow Powder (Any med brown shadow could have set brows) MAC Blacktrack NYX White Liner (any waterproof white or nude liner will work) Diorshow Exstase Mascara MAC Lipliner in Whirl MAC...
Tumblr or Wordpress?!
I cannot decide.
Terrifyingly Real Beavis and Butthead by Makeup... →
How to Look Like Courtney Stodden! (A Thrilling...
Here's a video that will either make you laugh or cry. A tutorial on how to transform yourself into a complete 17 year old skank worthy of marriage to a 51 year old non-working actor. Cheers!
Making lipstick at home!
Have you ever considered making your own lipstick? I have! I hate when I need a specific color and can't find anything close to what I'm looking for. It's also sad when you find an amazing color that is limited edition (ahem… pink friday anyone??). After watching these videos from EnKore Beauty I think it would be so fun to make custom lipsticks for photoshoots and...
Be Gorgeous Hair Extensions (and The Powder Room)...
This is my overly long review regarding the Australian Hair Extension's called BeGorgeous. I felt this review was necessary due to lack of information about them on the internet and YouTube. If you could care less about the backstory and want to save 12 minutes of your life here's the gist- BeGorgeous claims their hair lasts up to a year (with proper maintenance). This hair...
A trend I would like to see die.
I just don't understand why anyone would want to wear temporary lip tattoos. They look so juvenile and awful. I saw these at the IMATS last summer and thought it was a joke.  The branding makes it seem like it could look kind of cool (see below) but really you will look like you have slugs on your lips.  And the sad reality…
NYE Makeup: Cayla S.
This New Years I wanted to do something colorful, fun and beautiful on my friend Cayla. She has a great face and personality for rocking something a bit different. This was taken before mascara and lipstick but I wanted to share what I used to create this look so you can create it at home (would be beautiful in more natural colors as well). Products: Philosophy Hope in a Jar MAC Fast Response...
RT @mothermodel: #Truth! http://t.co/YGiT6xG7
Lindsey Byard of Next Models: London shot by Stephen Garnett. Hair by Valerie Brown. Makeup by Me. http://t.co/nJH6FvNb
I posted 29 photos on Facebook in the album "My work: Runway Wars" http://t.co/xWC5org1
8 hours later and Runway Wars was a huge success! Thank you Stephen Garnett for the beautiful models! Everyone… http://t.co/wZu5Leeu
Great makeover deal!
I was just grocery shopping at Walmart and when checking out I noticed a really good deal that I thought I would share. Walmart's hair salon is offering a "makeover" package that includes 7 foils, a haircut and blowout for $44. Now I usually wouldn't be caught dead getting my hair done at Walmart but I think this is a great deal for someone who wants to add a little...
Contrastic! http://t.co/F7G5eVfl
Product Review: John Frieda Precision Foam...
The color I used was 10B UltraLight Beige Blonde.  I was extremely happy with the result because of the color, condition it left my hair and the dimension. I would like to add that getting hair re-colored after using this product was a nightmare. I tried tinting my hair a light pale pink and spent over 5 hours in a hair salon because it simply wouldn't grab onto the color. Finally the only...
Product Review: Jemma Kidd for Target & Ultraflesh...
Products Used: Jemma Kidd Mannequin Skin **** Jemma Kidd Pro Finish Moisture Tint *** Jemma Kidd Mannequin Skin Perfecter Kit ** Shu Uemura Eyelash Curler **** MAC Cosmetics Magically Cool Liquid Powder in Cajun *** Ultraflesh Panthera Mascara ****
Amazing Bridal Makeup!
Check out this bride from Kosovo. I am in awe of the detail and tradition of these brides! It is the one day of your life everything is immaculate and perfect including yourself. So would you ever consider decking out your face in such adornment??  Nusja Jone-Our Bride from Kosovo 2.0 on Vimeo. via buzzfeed. 
Body painting empowering breast cancer survivors
Behind the Scenes: Men of Style (Alive Magazine...
  Here's a behind the scenes look at the November issue of Alive Magazine's "Men of Style".  I had such a great time working with the Alive crew, Wesley Law and Jill Manoff! This is the second feature I've done with them and I'm looking forward to future collaborations.  Click for the full article/video.
Well I'm sold!
 I am freaking out over this video for Dermablend Tattoo Cover! Covering tats is a challenging task and I am just so impressed that this is his ENTIRE BODY. I love the extra details they went into such as shading his head to appear as if his shaved head is starting to grow back. Is it wrong I find him hotter with the skeleton face?? :)
Screaming my face off since there was no wireless microphones at Grovefest. :) http://t.co/XZ27H6sn
Hey ladies!! For all of you that love fake eyelashes and have been wondering about lash extensions you MUST get… http://t.co/RajA6FTQ
My new favorite mascara is...
Beating out my number one mascara for the past year (Ultraflesh Panthera) is Make Up For Ever's SMOKY LASH!! I was privileged enough to see Dani Sanz in person using this mascara at the IMATS, but for some reason just never gave it a shot. I guess because it's been MUFE's regular mascara for years now. There was always a mascara claiming to be the next best thing that...
Check out a collection of photographs of Milan Fashion Week by MAC Cosmetics. What looks would you like to learn?… http://t.co/B0ropZh4
What a great time in Chicago! Can't wait to come back and use all this inspiration!!!
What a great time in Chicago! Can't wait to come back and use all this inspiration!!!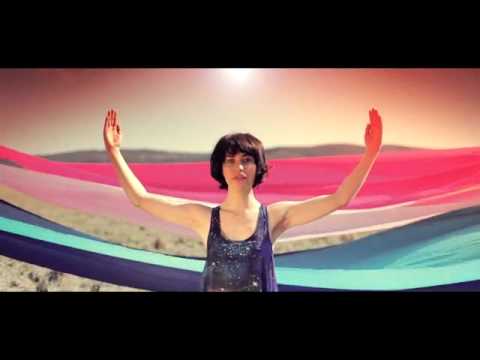 I'm so excited for my bridal consultation with Holly Scoggins! She is going to make the most beautiful bride ever!
I'm so excited for my bridal consultation with Holly Scoggins! She is going to make the most beautiful bride ever!
Photo: Kurt Cobain… http://t.co/uQGPxgO